Compra
> seleccione el precio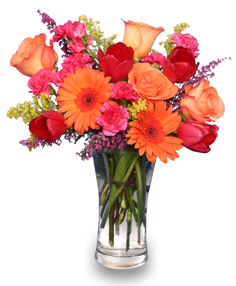 FLORES BRILLANTES
Florero
Descripción del producto
Diga Gracias.. Feliz Cumpleaños.. Felicitaciones.. o Pensando En Ti.. con flores brillantes frescas de FOREST HILLS LILIES OF THE VALLEY. ¡Llame directamente o ordene flores en línea hoy!
También te pueden interesar estos arreglos

El arreglo floral será producido lo más cercano posible a la foto. Favor de recordar que nunca dos arreglos serán exactamente idénticos.De ser necesario colores y/o variedad de flores y bases serán sustituidas. Precios y disponibilidad de flores puede varear por temporada.

Nuestro equipo de diseñadores profesionales siempre está dispuesto a discutir cualquier petición de producto o diseño especial. Llámanos al número que aparece arriba y con gusto te ayudaremos en lo que necesites.